Aati Kya Khandala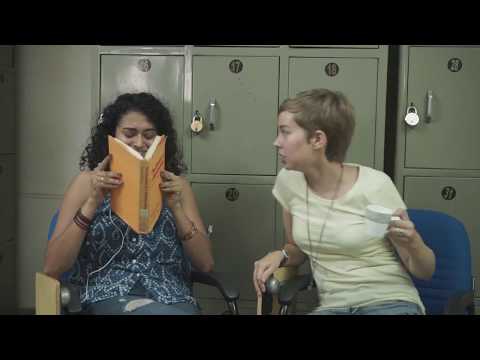 For the cultural presentation, I made a music video with two of my friends. The song is the 1998 hit, Aati Kya Khandala, featuring Aamir Khan and Alka Yagnik.
The inspiration came from first watching Mera Joota Hai Japani in class. The main character walks in the countryside, on camels and elephants, and I thought it would be so cool to recreate that. I was optimistic we could even get a camel and everything. I pitched to the beginner class the idea of us making a music video whether it'd be Mera Joota Hai Japani or some other. I would film and they would lip sync or dance and ideally everyone could pitch in with ideas to creatively co-create this memory. Unfortunately that fell apart and what was eight students became three. With only a morning to film, we decided on Aati Kya Khandala and managed to finish filming within 3.5 hours. Editing took less than two hours. And on the spur of the moment, I decided to film a montage of all the staff and teachers. I wanted to capture the livelihoods created within this institute and how special it was to enter that space. This was the place where people spent eight or more hours a day, earning money for their families and expressing themselves through their work and interactions. This was the very foundation where they made the livelihoods, a space that held their precious time. This video is made for Natasha, Ella and me, and also for the teachers and other students in our program. It is a memory that can never be physically revisited but will continue its existence within us.
I'm grateful for Natasha and Ella for believing in me even when I've never filmed before, lip synced, acted, or danced. Ella for sticking with me through it all and Natasha for being a joy to work and be with.